With the holidays upon us, PJC's recommended reading can be added to that last-minute wish list. The following five books have been fundamental in PJC's mission, staff trainings, and trajectory. If you're interested in organic turf care, soil health, or regenerative agriculture, this list is for you too!
"Whitewash: The Story of a Weed Killer, Cancer, and the Corruption of Science" by Carey Gillam.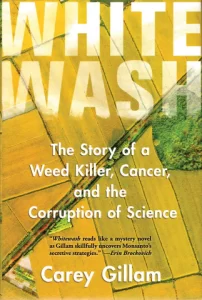 Monsanto's Roundup —aka glyphosate — is used across the world. Glyphosate is sprayed on turf grass, gardens, and the food we eat. It's been marketed as "safe" but research now indicates glyphosate's threat to our health. In this book, Gillam exposes the truth behind the effects of this chemical exposure, as well as the corruption within the science industry. "Whitewash is more than an exposé about the hazards of one chemical or even the influence of one company. It's a story of power, politics, and the deadly consequences of putting corporate interests ahead of public safety" (Acres U.S.A.). 
This book has provided even more motivation in PJC's mission to provide safe, all-natural ingredients in our organic fertilizers and soil amendment products. 
Read more & purchase from Acres U.S.A.
"Secrets of Fertile Soils: Humus as the Guardian of the Fundamentals of Natural Life" by Erhard Hennig.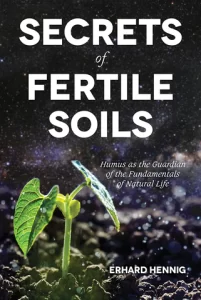 (Fred & Sean's most recent read!)
This book highlights the importance of healthy soils. Hennig breaks down the complexity of soil science in a way most people can understand. In addition, it emphasizes how interdependent soil, plants, animals, and people really are. Unfortunately, farming practices have widely depleted soil biology, but there is hope. While the book is geared towards farmers, everyone can learn from Hennig's knowledge on healthy soils.
PJC always bases our product recommendations on soil test results. Reading this book affirmed how important and practical our roots-up approach to organic turf care really is.
Read more & purchase from Acres U.S.A.
"The Monsanto Papers: Deadly Secrets, Corporate Corruption, and One Man's Search for Justice" by Carey Gillam.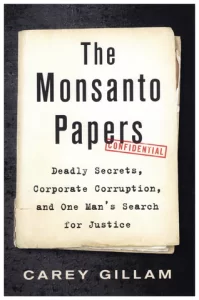 In this book, Carey Gillam clearly explains Dewayne "Lee" Johnson's lawsuit against Monsanto. Lee is a former groundskeeper who was diagnosed with Non-Hodgkins Lymphoma. He sued Monsanto on the basis that the company's herbicide product caused his cancer.  Gillam highlights corporate wrongdoing and the importance that they be held accountable. The corruption uncovered is shocking, and Monsanto's reach extends to all. 
We love Gillam's passion, subject matter, and style of investigative journalism. Many PJC staff members have also had the pleasure of viewing various presentations of Gillam's as well. 
Read more & purchase from Acres U.S.A.
"Kiss the Ground: How the Food You Eat Can Reverse Climate Change, Heal Your Body & Ultimately Save Our World" by Josh Tickell.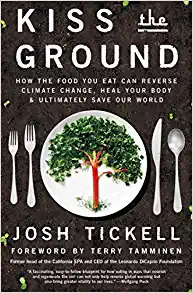 The subtitle says it all…what we eat matters. Does this seem like an odd recommendation from an organic fertilizer business? Well, as this book highlights: everything is connected.
Kiss The Ground is relevant, accessible, and optimistic. It provides practical, everyday action we can take to support the earth and our own health. Tickell also includes helpful diagrams to reinforce information. "The 'regenerative' farming that Josh describes in this book is the only way to take enough greenhouse gasses out of the atmosphere—not just reduce the continuing levels of pollution we add with every trip to the grocery store or flip of the light switch—before it's too late" (Terry Tamminen, foreword). 
PJC also recommends you take time to watch the incredibly well done Kiss The Ground documentary and check out all the amazing resources at kisstheground.com. 
Read more & purchase from Book Depository. 
"The Soil Will Save Us: How Scientists, Farmers, and Foodies are Healing the Soil to Save the Planet" by Kristin Ohlson.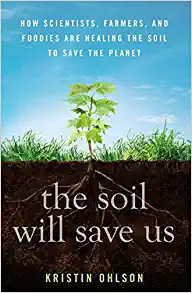 There's science, there's history, there's conviction, there's hope! Soil is vital and this book is vital to encouraging practices that will help save our planet. "Ohlson introduces the visionaries—scientists, farmers, ranchers, and landscapers—who are figuring out in the lab and on the ground how to build healthy soil, which solves myriad problems: drought, erosion, air and water pollution, and food quality, as well as climate change" (Acres U.S.A). 
So, have you caught onto just how much PJC values healthy soil? Not yet?! Well then, our final book recommendation may be for you!