The 2023 growing season is nearly finished. Therefore, fall clean ups, repairs, and irrigation blowouts should all be completed. New England winters are harsh and can be especially challenging for turf grass. In light of this, there are two final things you can do this November and December: wrap up with turf blankets and seed.
Practical Approach
TURF BLANKETS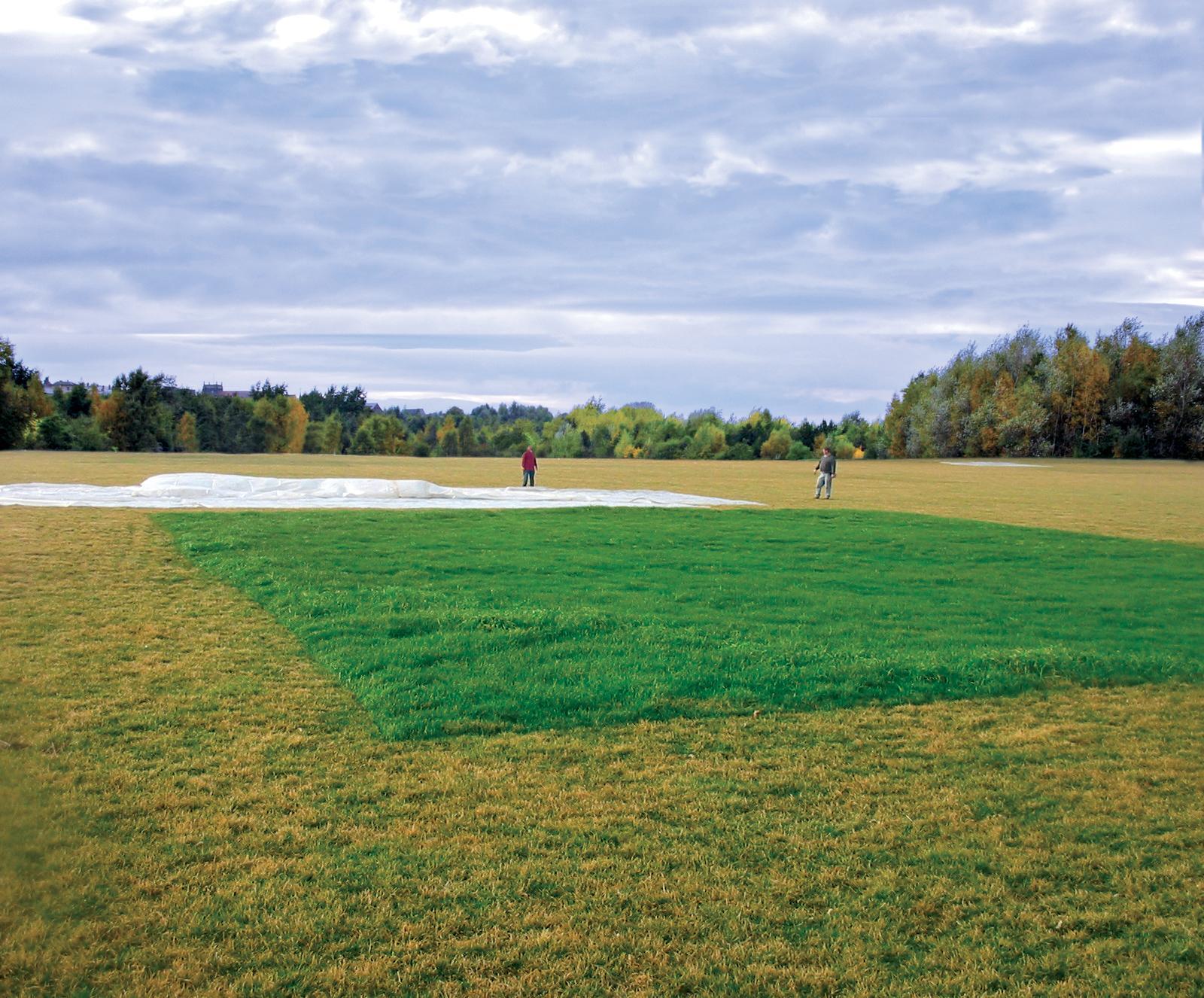 New England winters are harsh and have proven to be challenging for turf grass. Particularly, turf grass may struggle when cold temperatures linger into Mid-April. Spring sports begin while turf grass is still dormant, which can greatly increase damage in high traffic areas. Turf blankets are a simple and easy tool to warm the soil and turf grass canopy while minimizing heat loss at night. 
For context, a turf blanket is to turf what a greenhouse is to food crops. You will avoid winter desiccation while also holding in moisture for the existing turf stand or new seed. Winter sunlight is in short supply, so capturing the valuable resource for your athletic fields is crucial.  PJC High Performance programs require the use of turf blankets to promote faster growth and greening in the spring.
SEEDING
             Dormant seeding isn't something that PJC has historically recommended. However, with seed prices remaining high, we suggest using this practice to get seed in the ground. Why not avoid feeding mice with seed stored over winter? Depending on your location, plan to dormant seed when soil and air temperature is consistently cold in daytime and nighttime—typically between Thanksgiving and Christmas. If you have turf blankets – fear not. You can seed and cover the area with a turf blanket all winter to help with germination and establishment success.
Proven Products
             PJC Organic offers a large variety of turf blankets to meet whatever your needs may be. We often recommend going with a size that gives your program the most versatility and is the easiest to handle and store. Two blankets sized for a soccer goal mouth can be doubled up for a baseball diamond. A blanket for the 50-yard line of your football field can be used to speed growth in the spring before graduation.
… for the Next Generation    
             Turf blankets are an easy and inexpensive tool to add to your turf maintenance program. Areas like goal mouths, face off x's, 50 yd lines are going to take a beating year in and year out. Give these areas a fighting chance by utilizing turf blankets to help germinate seed and get early spring green up on high use field areas.
We're here to help you wrap up your lawn care season strong. As you wrap up with turf blankets and seed, don't hesitate to Contact Us for more info on organic turf care, product benefits, and pricing!