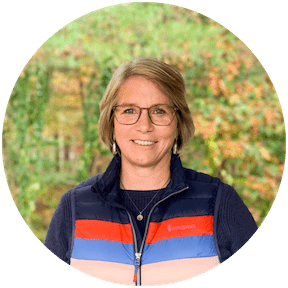 This month, we've onboarded the newest staff member of PJC: Britt Phillips! Britt is PJC's Regional Account Manager. That means she's here to educate our customers through the sales process—from product needs to cultural practice recommendations—Britt is an email or phone call away.
Some Background 
Her passion for land care began from a very young age. Britt spent her early childhood years intrigued by the natural world. She was often out hiking, identifying plants, and birdwatching. There's a harmony and beauty in nature that drew Britt in early on. Therefore, it was no surprise when she decided to attend The Thompson School for Horticulture. Years later, her interest in organic turf care peaked after attending a NOFA course on organic turf management in 2009.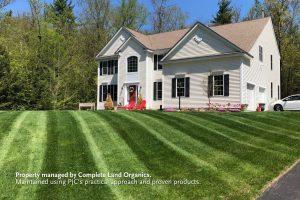 Britt's passion is working to build and maintain soil health as it applies to the care of lawns, and athletic fields. She is a NOFA Accredited Organic Land Care Professional (AOLCP) and owns Complete Land Organics. Britt's business has expanded to Central, Southern, and Seacoast New Hampshire. Britt's been working to maintain healthy, chemical-free lawns in NH for over 14 years! Over the years, her landscape business grew so much, she is now strictly offering Organic Turf Care Programs, and has phased out of lawn and gardening maintenance. So, this means she's out there, doing boots on the ground work. 
PJC is stoked to have Britt a part of our team. Her passion, personality and professional experience have equipped her to make your sales experience smooth and organic turf care programs successful. 
Get in touch: britt@pjcorganic.com, Office:  (978) 432-1019, Direct:  (978) 420-4165