PJC manufactures and distributes organic fertilizer and soil amendments with real results. Whether you're a landscaper trying to incorporate organics, a school looking to implement sustainable change, or a municipality seeking an all-natural approach to your fields — we're here to help!
Fertilizers, Soil Amendments & More
PJC Organic is the manufacturer of ProHealthy Turf organic fertilizer and distributor of other soil amendments. There are a lot of organic fertilizer products on the market, making it confusing for those looking for an All-Natural Organic approach to turf care. We have been evaluating products since 2002 and have come up with a core product list of organic fertilizer, taking the guesswork out of which products to use.
Build A More Efficient Organic Turf Care Program
You're not the first landscaper to feel uneasy about the chemicals typically used to keep lawns thick and "healthy." Nor are you the first to be afraid that offering organic fertilizer options will only cost more and yield lesser results. The longstanding problem lies in this: The fact that a product is "organic" doesn't mean it's good. Whether you're looking for organic fertilizer you can offer your own clients, or you want help with seamless integration of organic turf care into your existing model, we offer the quality products and business resources you wished existed, but didn't know were possible.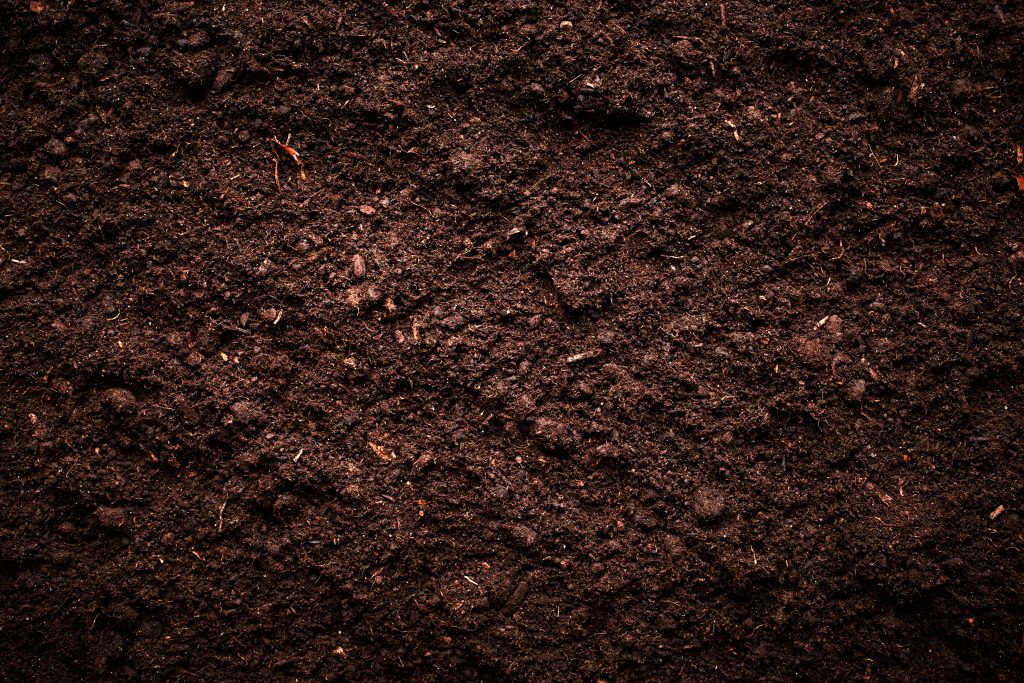 Before any organic fertilizer or amendment recommendation, you must know what your soil needs.
Words From Our Satisfied Customers
"In the business of organic lawn care it's important to have a team of educated, knowledgeable, and supportive folks that can help walk you through the process of transitioning lawns from chemical management to organic. With PJC's business support tools I now have a program that works and I've been able to steadily develop my business and become more profitable."
"In the business of organic lawn care it's important to have a team of educated, knowledgeable, and supportive folks that can help walk you through the process of transitioning lawns from chemical management to organic. With PJC's business support tools I now have a program that works and I've been able to steadily develop my business and become more profitable."
"To be successful delivering organic services, you have to educate yourself and it doesn't happen overnight. PJC's ability to understand the latest research and what's going on in the field is important to our business. They are so much more than a seller of organic products."
"Our organic program has been fantastic. Grubs have never been a factor at the Governor's Academy. The few that we have encountered were on fields that don't have irrigation and have been minimal over the last 15 years. We receive many compliments on the way our fields look in the extreme heat of the summer, as well as, in November when the season is winding down. The turf stands up to games, practices and all the other functions that are held on the 450 acres that we maintain. PJC has been a great asset for me for more than a decade ~"
Organic Fertilization Programs for your Schools and Communities
Across the nation, implementation of green initiatives has become a major strategic goal for public and private institutions. There is pressure from the community, regulatory and advocacy groups, as well as, the legislature to make changes. Managing these conflicting desires can be challenging. We work with your maintenance team and/or service provider to tailor an All-Natural Organic Turf Care program that is easy to follow, effective, fits your budget, and is sustainable for generations.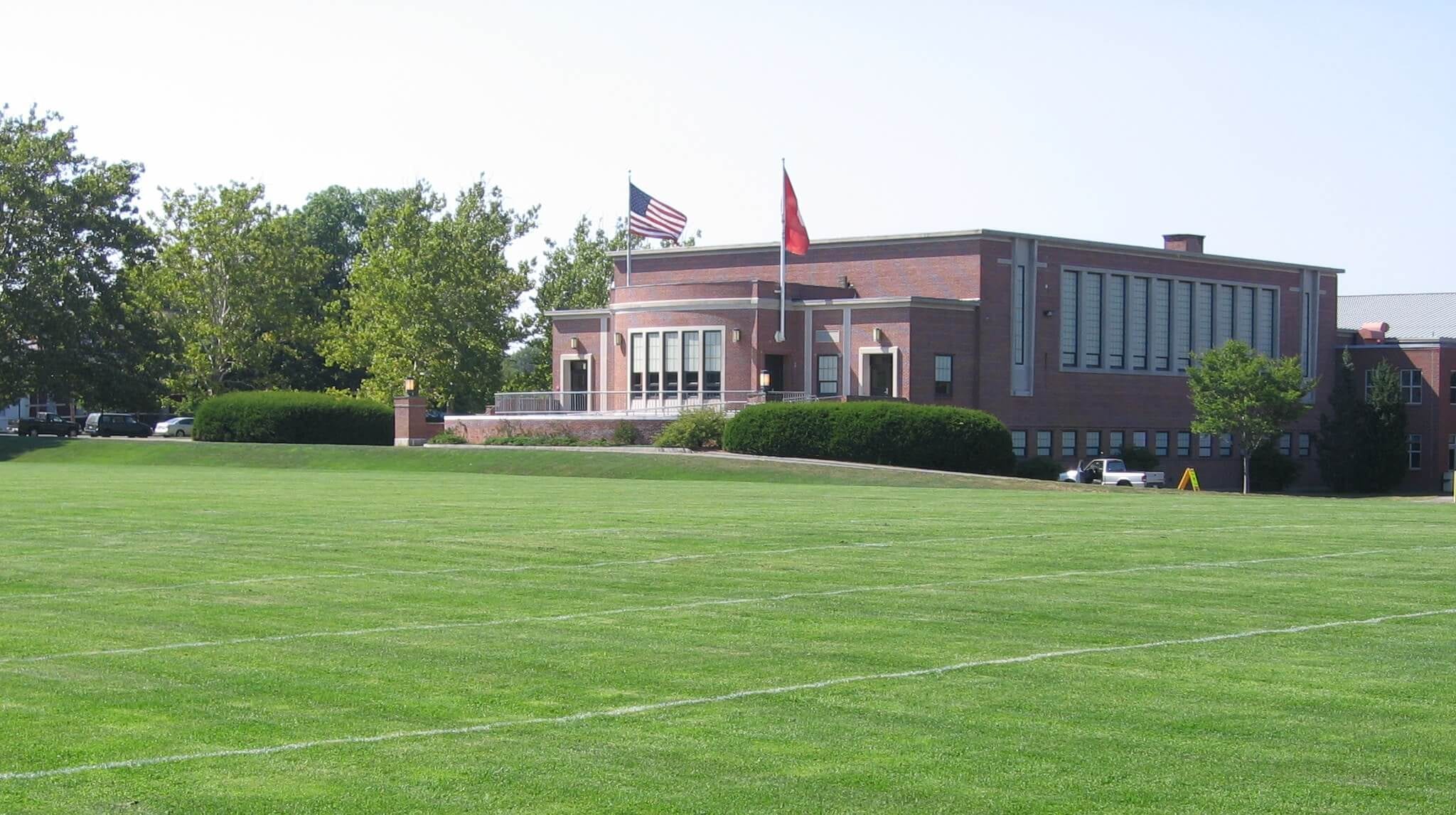 Cultural Practices Make a Difference
10 Minute Read In turf care, cultural practices make all the difference.  This is why it is the 4th element...
The Impact of Soil Structure on Grass
10 minute read. The third component of the PJC Healthy Turf Circle involves the impact of soil structure on grass....
Soil Biology and Organic Turf Care
5 Minute Read Did you read last week's blog "Soil Chemistry's Connection to Organic Turf Care"? No? Well, back things...
Soil Chemistry's Connection to Organic Turf
7 Minute Read Last week's blog detailed PJC's Healthy Turf Circle. The first component of our diagram involves soil chemistry's...
Healthy Soil Grows Healthy Turf
The PJC Organic Healthy Turf Circle is the keystone to our practical approach. Healthy soil grows healthy turf and...
Does Turf Need Mycorrhizal Fungi Applications?
Many are familiar with the symbiotic association of mycorrhizal fungi and plants. So, does turf need mycorrhizal fungi applications too?...
PJC's Recommended Reading
With the holidays upon us, PJC's recommended reading can be added to that last-minute wish list. The following five books...
The CEO of PJC Organic celebrates her birthday today!  So, we sat down with Pam Newcombe to hear more about...
(10 Minute Read) The end of the season is here and we have 10 Winter organic turf tips for ya!...
Field Study_ Building the Microbial Bridge for Soil Health
This week we are talking about soil health. PJC Organic stays up to date on industry research to provide customers...
Wrap Up Your Lawn Care Season
The 2022 growing season is nearly finished – fall clean ups, repairs, and irrigation blowouts should all be completed. New...
Mowing and Irrigation Adjustments
(9 minute read) Practical Approach In an Organic Turf Care Program, mowing and irrigation adjustments make an important difference in...
The Importance of Humic Acid
The Importance of Humic Acid Field Study_ Humic Acid: The Science of Humus and How it Benefits Soil PJC Organic...
Early Fall Cultural Practices
Cultural practices are arguably the most critical component of PJC Organic's Healthy Turf Circle. While we love talking about Soil...
Campus Grounds Go Organic
Sure, October is the time to indulge in all things fall, but – arguably more importantly – October is Campus...
Fall Seeding: Aeration vs Slice Seeding  
Fall Seeding: Aeration vs Slice Seeding The Pros and Cons of Aeration & Overseeding vs Slice Seeding this time of year. ...
Fall in New England is widely known for its beautifully forested landscape changing colors from deep greens to oranges, reds,...
It's mid September and winter may feel far off, but it will be here before we know it. For the...
Best Trees for Turf Grass
Labor Day marks the start of the fall tree planting season. Therefore, we want to make sure you're equipped when...
It's nearly fall, so you may be ready to start liming.  Although, do you know why we lime? The function of limestone is...
Given the time of year, you may be wondering why you have grubs… Grub Lifecycle In the Northeast, damage to...
Soil Test – Why, When and How
WHY Soil Test  Ok folks, if you've been following along you know that we always start with a…SOIL TEST! Our...
Address Your Soil's Needs and Grow Healthy Grass
Address Your Soil's Needs & Grow Healthy Grass: The impact of core aeration, overseeding, and calcium on turf.  8 minute...
Summer Stress Recovery Checklist
As we transition out of July heat and into prime turf growing season – we want to make sure that...
Still Battling Crabgrass?
Still battling crabgrass? Want to get rid of it organically? Crabgrass This warm season annual grass shows up in your...
Organic Turf Care During a Drought
Drought Conditions We are entering the hottest weeks of the summer. With the exception of northern Maine, all areas of...
Late summer over-seeding is just around the corner and that means it's time to order your grass seed! In the...
Neonic Pesticide Removal from Stores
"Neonic" Pesticides to be removed from retail stores in Massachusetts – Effective July 1, 2022.  This removal has been prompted...
Looking for Summer watering tips? Wondering how you should you be watering your turf this season? Keep reading. Cultural Practices...
Mowing Height and Crabgrass
By now you should be mowing at a height of 3 ½″.  Mowing height is an important cultural practice to...
Last week, we reviewed the important benefits of lime, today we're covering the basics of applying lime. Often, not nearly...
The benefits of lime are a'plenty! 3 Important Benefits  improves soil chemistry encourages beneficial soil biology helps soil structure Chemistry...
CAUTION: Pesticide Application
CAUTION: those little yellow pesticide application flags are starting to pop up everywhere.  The U.S. Environmental Protection Agency estimates that...
Spring brings moisture and fluctuation in temperatures, so organic matter matters to fuel resilient turf. Organic matter (OM) is a...
Spring Weeds: Chickweed and Plantain
Following last week's blog on clover and dandelions, this week we're looking at the spring weeds: chickweed and plantain. Our Organic...
Spring Weeds: Clover and Dandelions
Let's take a look at spring weeds: clover and dandelions. It can't be overstated enough to work in the Spring...
Aerating Versus Seed Slicing This Spring
It's common to thicken lawns this time of year. Let's look at the pros and cons of aerating versus seed...
The best way to counteract weeds in an all-natural organic turf care program is to get grass growing. Soil temps,...
Prep Your Lawn this Spring, Organically
As we move into April it's still too early to tell what this season will hand us, but we are...
Practical Approach to Organic Turf
Taking care of your lawn organically doesn't have to be confusing. We break down what a practical approach to organic...
Granular Versus Liquid Fertilizers
"So…what's the difference between granular versus liquid fertilizers?" We get this question a lot and are here to hash it out....
Are All Organic Fertilizers the Same?
There are many products marketed as organic, so how do we really know what's behind the bag? Are all organic...
Soil testing is the cornerstone to any successful All-Natural Organic Turf Care (OTC) program. Why do we soil test? Above...
Components to Healthy Turf
Many people enter the world of turf care without recognizing the nuances of what their lawns need. There are four...
An organic fertilization program focuses on your soil's quality. The aim is to nurture the soil and the soil food...
Warm weather may feel far off, but it's important that we're looking ahead to what spring grass seed our lawns...
Artificial Versus Natural Athletic Fields
With efforts to increase the sustainability of our communities, there's a push towards artificial over natural athletic fields. These fields...
Are All Organic Fertilizers the Same?
Are all organic fertilizers the same? No.  Organic fertilizers feed soil biology and soil biology feeds the plant. Using an...
Liquid Versus Granular Fertilizers
We are often asked: What are the benefits and distinctions between liquid versus granular fertilizers? To decide what kind of...
Organic Turf Care for Municipalities
When looking for ways to reduce the environmental impact of municipalities, what is occurring on our town parks and athletic...
Practical Approach and Proven Products
Whether you are starting or growing your organic division, utilizing a practical approach and proven products is critical to your success....
Evaluation of Glyphosate Risks
This morning I received an email from Glyphosate Girl highlighting that the Environmental Protection Agency (EPA) released a Draft Biological...
End of Season Turf Tips - Winter
As we sit between Thanksgiving and Christmas, you can chip away at some final end of season turf tips. Soil...
Liming provides at least three benefits important to growing healthy turf
Bayer Chairman to Step Down
Bayer Chairman, Werner Wenning, is to step down earlier than planned. Bayer said Norbert Winkeljohann will succeed Mr. Wenning after...
Claims against Bayer have more than doubled the number of plaintiffs that Roundup causes cancer. NEW CLAIMS Since early July...
Don't wait on athletic field repair it is important to manage wear and tear during the season. Wear and Tear...
It's fall so, like many landscapers, you're probably getting ready to start liming. Although, what are the benefits of lime?...
As I write this, today's high temperature is supposed to reach 94˚. According to the Massachusetts Executive Office of Energy...